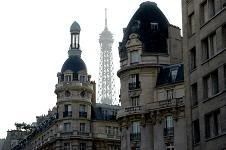 Choosing one's accommodations is highly personal affair. Opinions vary dramatically. In this spirit, we reminisce and gathers the experiences of fellow travelers.
What makes a marvelous business hotel? Ask a dozen frequent travelers to recommend a hotel in any city and the chances are you"ll get a different replies. Just as there can be no one true version of a city, so it is with hotels. Familiarity,reputation,circumstance and budget can be crucial criteria when choosing somewhere to stay. Is location important? Or a prestigious address? Do you need a business center, health club or a suite to have a power breakfast? Are you hoping to combine business with pleasure? And who's picking up the tab? (Have you noticed how people become so much more discerning when traveling on company expenses?)
But there is a common factor to all first-rate hotels - that exclusive amalgam of comfort,friendliness and efficiency that I call hospitality.I'm tempted to paraphrase Le Corbusier and say that a hotel a machine for staying in. It is,up to a point. We should all expect an attractive,quiet, well-lit room with a comfortable bed, a desk with a direct-dial telephone, a well-fitted bathroom with a tub you can stretch out in, personal temperature control, 24-hour room service and staff that do not act as if they're doing you a favor to let you stay here.
To these basic specifications you can add your own facts,fancies,phobias and imperatives. Some people swear by well-stocked minibars,'express' check-outs and multi-channel color television with bedside control. Others wax apoplectic at piped music, boisterous conventioneers and having to compete with locals for a table in the bar or restaurant. It's surprising how reputations and habits are formed on the fulfilment, or otherwise, of such expectations. Things good and bad, often minor things, which may be important at the time, can stick in the memory like burrs. People savor their prejudices. I know I do.
There was the time years ago, at the Plaza-Athenee in Paris, when for several paranoid minutes no one could trace the shoes I'd left for cleaning outside the door. Or at the Waldorf in London where the telephone was on the other side of the bed from the desk. Or at the Excelsior Gallia in Milan where there was a telephone extension in the bathroom. Then the wonderously soft bed and prosciutto with pear and chilled wine delivered by room service in the early hours at the Hotel Splendido in Portofino. And marvelous prime rib at the Brussels Hilton (which I think is a great hotel all arround) and the huge bath tubs at the Hyde Park in London with lemon-scented soap and an Edwardian breakfast in the Park Room.
But before I get into heavy stream-of-consciousness, we should hear from some veteran travelers. John Millar, president of the World Solar Energy Foundation who looks back on 50 years of business travel, is also a bath tub freak : 'In London I stay at Claridges which is barely in the 20th century. But I love it. The food varies, it's not no as good as at the Connaught. But the bedrooms have wonderful top quality sheets and marvelous bath towels that really dry you. The baths are big enough for two, at least in the old rooms.'